Conveniently Located in the Southernmost Area of Old Town Key West Boutique and Gallery District
This landmark offers an elegant and romantic retreat. The Speakeasy Inn was the home of Raul Vaquez, who was a cigar selector at the Gato cigar factory. Raul's true passion was rum-running between Key West and Cuba.
Its right on Duval Street where you can shop or walk two blocks to the beach or a short stroll to world-famous Sunset Celebrations in Mallory Square! This landmark's recent renovation has preserved the original 19th century spirit of Old Town Key West. The decor in  most of the airy suites is tropical and features hand-crafted queen beds and tables made from original 1876 Dade County pine. Amenities include flat screen TV, individually operated A/Cs, coffee makers, refrigerators, microwaves, toasters, wood floors, and all rooms have private baths with showers.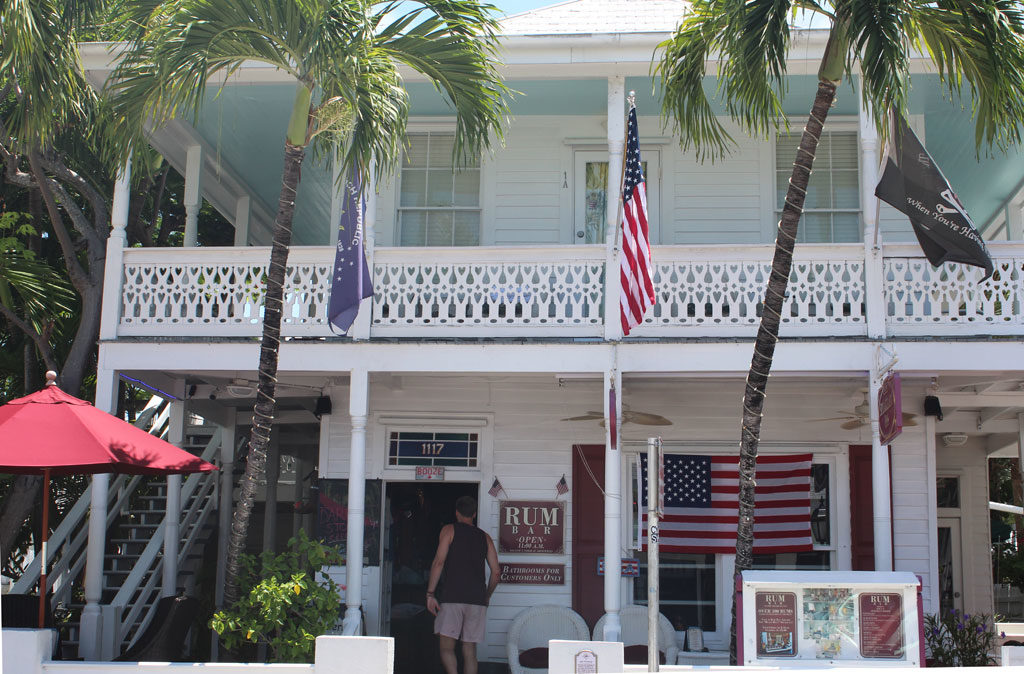 The Speakeasy Inn is a Landmark Building Nestled in the Heart of Old Town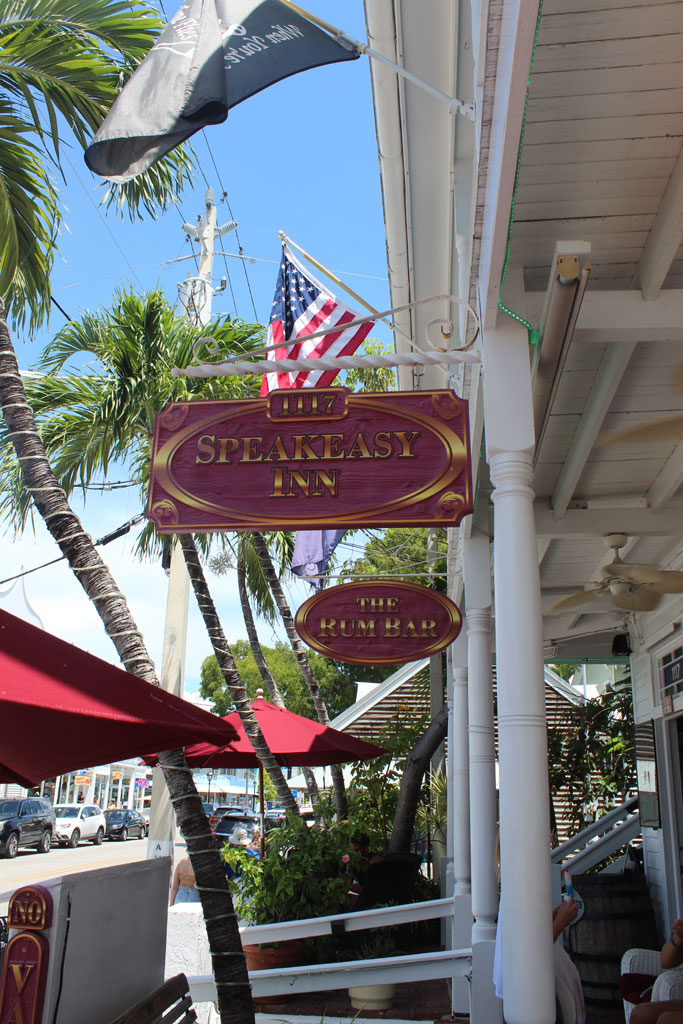 It has been restored to perfection, just for your pleasure. Each one, two, or three bedroom unit has a feeling of true Key West ambiance. Guests who require special consideration will find an "accessible" unit available.
Our historic building is a romantic retreat with a true Key West spirit. You'll find collectibles taken from treasure hunts on our tropical island paradise and Havana, Cuba. The lobby features the Rum Bar open daily from 11 to 12 (or later). Enjoy spectacular cocktails while watching the passers by on the wrap around porch.
Activities can be arranged for almost anything Key West offers, from breezy catamaran rides, fishing, diving, water sports or to a quiet, cozy place to wile away an hour or a day!
"We make it our business to make your stay a pleasure!"